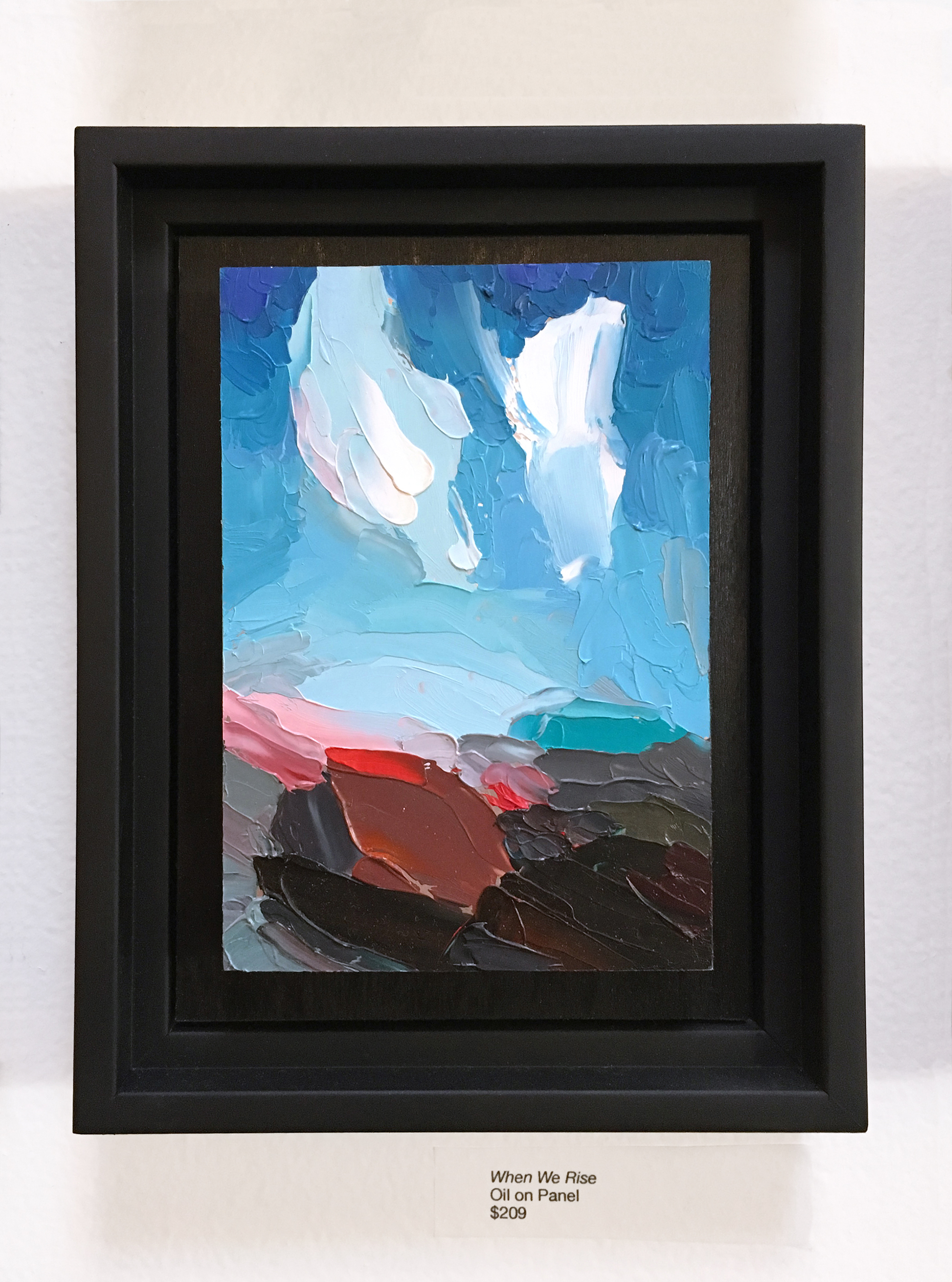 When We Rise
Free Shipping
When We Rise, Oil on Aluminum Panel, 4"x6".
This painting comes float-framed.
The outer dimensions of the frame are 6 1/2" x 8"
This original oil painting may be the subject of future prints. Included with the original is a certificate of authenticity.
This painting has a piece that was created at the same time and is the same dimensions, called Unearth/Resurrect. It pairs nicely with that painting in a duo, or together with the slightly larger The Blue Distance Beckons, in a trio.