Artistic and Musical Collaboration with the
inspire duo
where art & music meet
Experience art on a whole new level. Award-winning professional flutist, Christen Stephens, and professional pianist, Dr. Craig Woodward, created in-the-moment musical responses to each piece in my most recent series. While no two performances are exactly alike, you can get a taste of their classically-informed jazz style by clicking on one of the links below.
st. athanasius of alexandria
St. Felicitas
Audio preview coming soon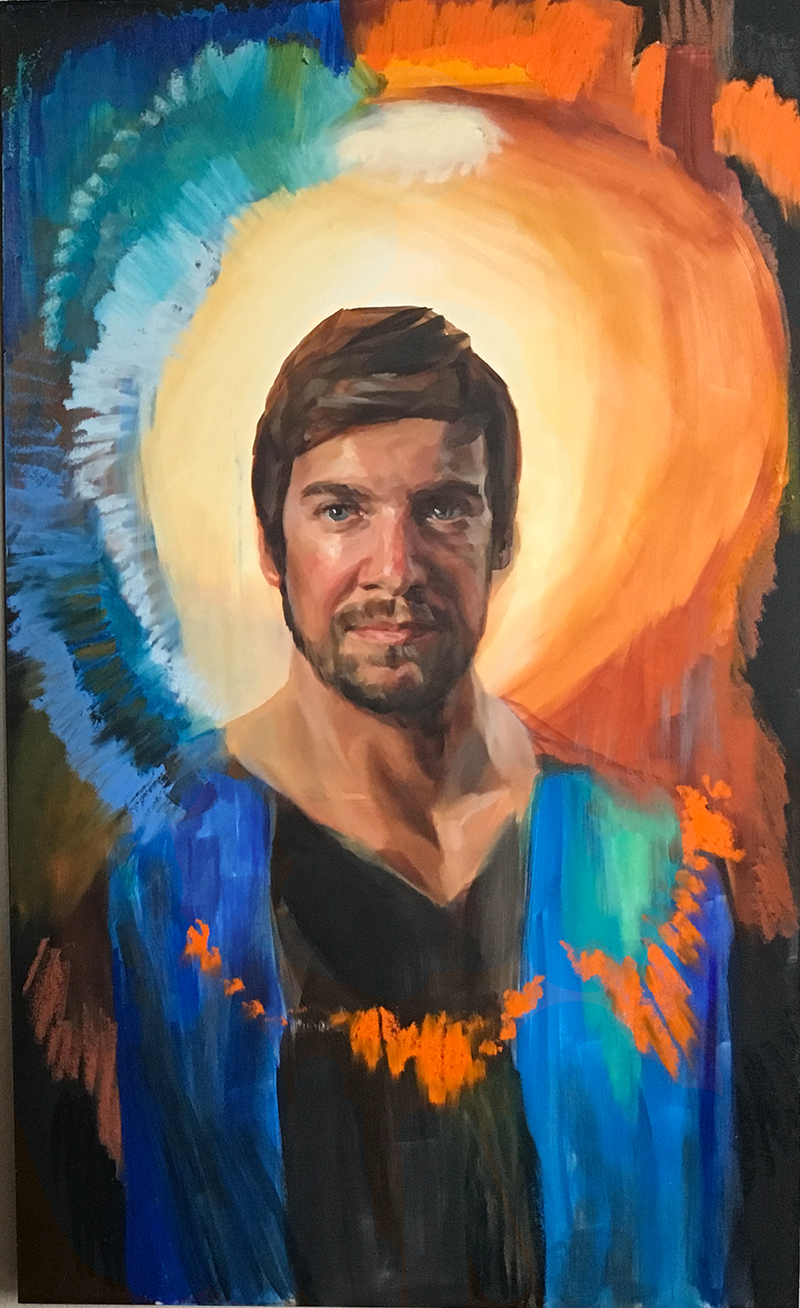 St. Gregory of Nyssa
Audio preview coming soon
ST. COLUMBANUS
Audio preview coming soon
experience art ...with your ears
The Inspire duo performs an interactive, improvisational piece of music as a musical response to each painting. Each performance is uniquely crafted in response to the venue, the audience, and the painting itself.
The night of music creates a special gallery event, and adds a layer of interpretative meaning to the artwork. Each painting has a moment in the spotlight as the focus of the musician's interpretation.
About Christen Stephens
Christen Stephens, who plays with Boulder Symphony Orchestra, has over twenty years of experience as a professional event musician. She plays the flute, piano, and cello and the flute is her specialty. Inspired by her love for playing chamber music, she has created a number of ensembles featuring the music of the flute and strings.
Christen is known for her musical versatility. Using her classical training as a foundation, she has since developed an extensive repertoire of music and also enjoys improvising. Her playing has been featured in performances for dignitaries such as the Dalai Lama, Bob Dole, and Madeline Albright. She plays on a handmade solid rose gold and silver Powell flute.
Christen plays flute and cello with the Boulder Symphony Orchestra and leads small group performances for the symphony. Christen has also soloed on flute with orchestras and has done public and private performances across the country. Along with studio recording work on flute and piano, has served as the instructor of Vivace Strings, the Union Symphony Youth Chamber Players' advanced string ensemble.
ABOUT CRAIG WOODWARD

As a composer he has written for film, theater, dance, as well as avant garde music for the concert stage and many groups and performers. As a pianist he plays jazz gigs and records improv avant jazz albums. After completing a Masters in Classical Piano Performance from Manhattan School of Music, he ran a new-music concert series in NYC for five years. During his time at Rutgers University while completing his Ph.D. in Composition and Theory, Craig ran a started and ran Composers Forum, and taught traditional and 20th century music theory and orchestration as a Part-time Lecturer. Craig is also a freelance piano tuner for the last 27 years. Craig is currently composing music for a company who is producing an online video training, and recording a series of solo piano jazz improv albums.
Craig has over 70 compositions to his name, for a wide range of instrumentations (solo, chamber, vocal, choral, orchestral, electronic). While on the East Coast he worked for many years as a composer-in-residence with several theater companies, writing music for children's and professional theaters. He has worked as composer on several short films and film documentaries.
Book the Inspire Duo
To find out more about the Inspire Duo and for information about booking a performance, please visit their website: