latest Work
The latest artwork and views into the studio
Latest views from the studio via Instagram:
Thanks for the wonderful comments about the painting! Here's a behind the scenes video of the process, which starts with a small pencil sketch. The little clip from the painting process gives you an idea of how slow and painstaking the work can be... though so worth it when it's working right! Old Town Road, 30"x40", Oil and Acrylic on panel. Inspired by the official movie by @calmatic and of course starring @lilnasx 😊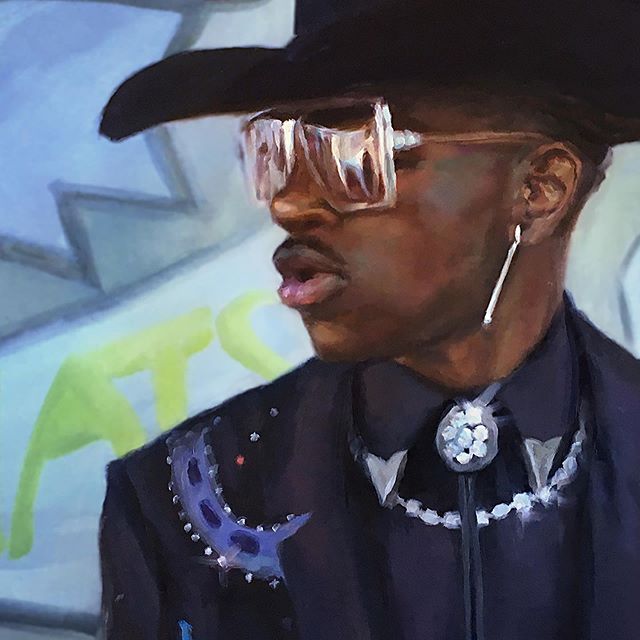 Here's some detail shots of the @lilnasx oil painting I've been working on. Inspired by the amazing #oldtownroad official movie by @calmatic 💯🙌🏼. I wish I had instagrams to mention for all the talented people who worked on this video: #saullevitz #melissalarsenekholm @prettybirdpic @christianzollenkopf @cathyhahn @electric.theatre.collective @ihultquist @mattyocum93 #brianyounce #ryanmariehelfant #itarudelavega and #scottperez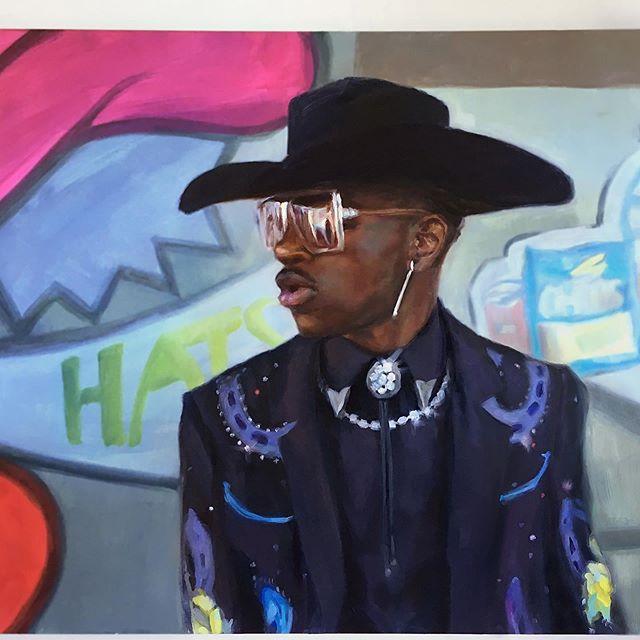 An oil painting inspired by the #oldtownroad music video celebrating the genius of @lilnasx and @calmatic. Also, all the people who worked on the video, I wish I could tag you to credit you for creating the inspiration for this painting! Old Town Road, 30"x40" Oil and Acrylic on panel. . . . . #portraitpainting #portraits #paintedportraits #oilportraits #paintingportraits #contemporarypainting #modernpainting #artgallery #contemporaryart #modernart #lilnasx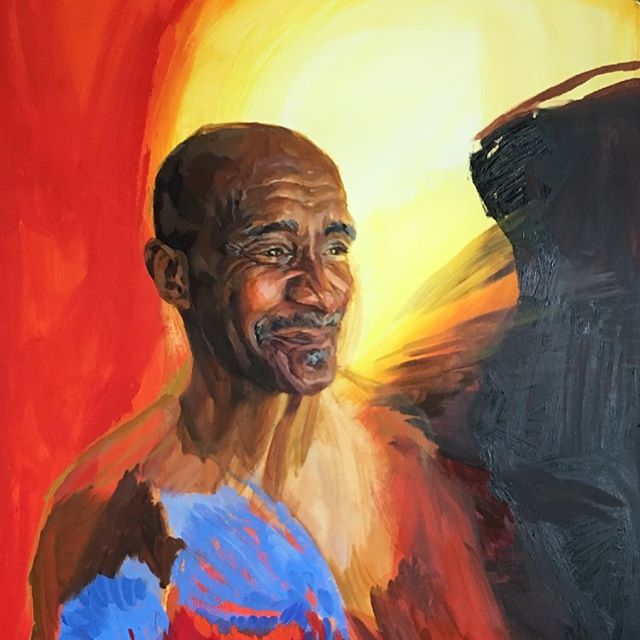 Somewhere I read a scientific article about how the social fabric heals itself when someone passes away. Loosing someone often draws together pieces of their community that wouldn't otherwise have been close. Tomorrow morning, I'll be driving across town at what will feel like dawn in order to meet someone who was a dear friend of this model, and to deliver a print of the painting. I received an email from her while it was up at a show, and it was amazing to hear her reaction to seeing his portrait, as he was a close friend, and had passed away. We shared reminiscences and I told her the story of when Bill came to the studio to model for this piece. It may sound saccharine and I will say it anyway- I love the way portraiture can bring people together. Here's to writing another page in the unexpected history of this painting.
A study of blue and green. It is interesting that our eyes can distinguish more greens than any other color. This creates a unique beauty and a unique challenge for a painter: there is not green, but a rainbow of greens. There are yellow greens, orange greens, green greens, and blue greens. They are grey greens. This has been a tough season and to re-emerge with a rainbow of greens seems fitting. 🌈. Summertime 1, Rainbow of Greens. Oil on Arches Paper.
Old oil paint is a piece of history, and something that can't really be duplicated. Paint that is 40 or 50 years or old can be fantastic. Sometimes the quality is far superior to modern day paints of the same brand. However sometimes it can far worse. Some tubes are especially toxic, some are not lightfast. Using the paints of the past depends on a careful understanding of materials and sometimes some testing. When you find some paint that is as good or better than the best European brands that you can buy today, it makes it all worth it. The tubes in this pic aren't necessarily in that category, but they're no slouch, either 😊